Co-Counsel/Trial Counsel

Brother and sister lawyers: are you overwhelmed with too much to do in too little time? Could you use the help of an experienced litigation and trial attorney? Dave Tipton has taken 30 cases to trial and taken over 100 depositions. Dave is available on a contract or of-counsel basis for taking and defending depositions, trial preparation, trial support, discovery, investigation, brief writing, deposition summaries, chronology preparation, trial notebook preparation, document review, witness preparation, meeting pretrial deadlines, the myriad other tasks that all need to be done yesterday with fast approaching trial deadlines, and he can help you try your case. Let Dave know your areas of law practice so he can put you on his referral list.

Of Counsel

Have the need for an experienced and dedicated attorney who has worked large cases? Need an experienced attorney to fill in or fill a role on a team of attorneys working a large case or a group of related cases? Dave Tipton has been there, done that and knows how to fit in and work seamlessly with your firm on a part-time, limited-time or full-time (until the matter resolves) basis. Dave has worked many such cases. They almost always involve high stakes, complex issues, travel, long hours, worthy and diligent opponents, and take several years to resolve. Collaboration and coordinated team effort is crucial to these situations and Dave knows how to work with others towards the common goal; and—if need be—Dave can quarterback that large case for you.

Florida Counsel

Dave Tipton actively practiced in Florida for twelve (12) years. Since moving back to Indy in the late 1990s Dave has continued to practice law through his Florida license. Do you need deeds or other instruments for recording to be reviewed or prepared by a Florida attorney who is here in town? Do you have Indiana clients who need to sell or buy a Florida timeshare? Are you working with local Florida counsel on litigation and need someone with Florida litigation and trial experience to monitor the case? Dave will work with you to meet the needs of your clients with Florida law issues. Sometimes there is no substitute for working with a Florida lawyer residing in Florida, but also there are times when being able to meet with and work in close proximity with Florida counsel here in Indy works well, and Dave Tipton can be that attorney for you on those occasions; if Dave is not the right fit he will help you find the right lawyer.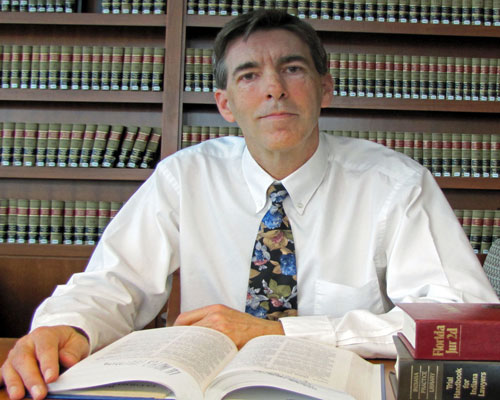 Conflict-Referral Counsel

Because Dave Tipton has worked large and small cases over much of the commercial, business, real estate, environmental and debtor/creditor map, there is a good chance Dave can help you when those pesky one-off conflicts arise. Dave is interested in making your client happy in those one-off cases while they continue to maintain their close relationship with you the referring attorney or firm.
Golf Course or Golf Business Counsel
Dave Tipton has represented golf courses and golf businesses in Indiana and Florida for many years and has several years of golf course management experience. If you need a consultant, co-counsel, or assistance on golf business issues, there is a good chance Dave can help.
Local Counsel
Dave Tipton can help out-of-state counsel navigate their way through their Indiana cases. Dave understands the requirements of local counsel and works well with primary counsel.
Contact Dave Tipton for more info